Summer Vogue for Men
The Mango season or the Summer season's officially here! And to help y'all dear men to get through these sweltering days in fashion, here's a curated summer collection by Ms.Akshaya our fashion designer.
Fresh Floral:
Flower up with shirts or Flower down with shorts and go your way Hawaiing away in town. These prints define summer in prints, so get rebellious and don't shy away from colors and flowers this summer.

Color Bomb:
Colors are the essence of summer and dear men it's time to stop being subtle and get peppy with them. These explosive colors like neon pink, electric green and lemon yellow bursts with uncontainable positivity and happiness which is contagious. So pick these colors and spread happiness.
Pastel Splash:
The most sought after colors at any season are Pastels, these subtle colours never goes out of season. These are safe and sane for all events, all age groups and all skin tones. So you wanna play safe? Pastels is your mate.


Go Neon:
Neon might sound intimidating but this strong summer colour could become your colour if you wear it right. This peppy outstanding colour makes sure that you don't go unnoticed and reminds you to shine out everyday.


Statement Shirts:
Statement shirts are one of a kind, fashion movement led by you. So get funky and try out everything from Florals to Formals or a fusion of both – basically just dress your way and make your own fashion statement.
The Bermudas:
These semi-casual all seasons, all color shorts are a must have in everyone's wardrobe. These knee length shorts are climate friendly and pairs well with shirts and tees for a summer stroll or simply a visit to the beach.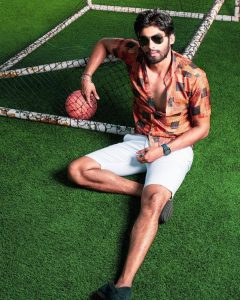 Bomber Jackets:
These over sized jackets which are versatile and timeless in nature could make any outfit look cool and trendy. Just pair it up with a cool tee and jeans and you're ready for the day. Caution: Don't make the mistake of getting woolen or synthetic ones for summer.


Vertical Stripes:
Vertical stripes not only makes one look smart and casual but also makes them look taller and gives that breezy summer look. This year-round shirt could work well as professional attire with a tie and as casual attire without one. Pair it up your summer way.


Disclaimer: Pictures used on this page are purely for a visual treat only. If you own copyrights on any of the pictures above, feel free to mail us at care@ohreally.in. Your pictures would be removed immediately.